---
1988 Chevy Cavalier
Color Change
---
Be sure to check out our other restorations, home page, tech article, and parts catalog.
Instead of buying a new car - Give it a new look!
Be sure to use the arrows, there are 7 picture of this car in this gallery.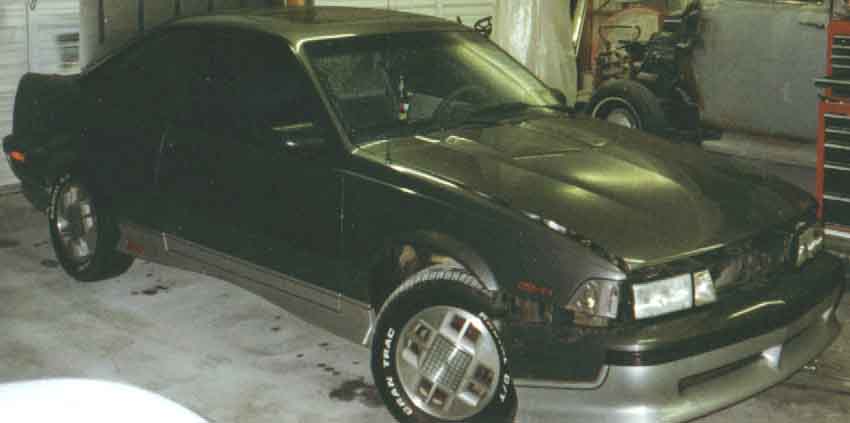 After spending a few hours working on it I realized I should take some pictures. This car had no body damage. The owner didn't like the color so we fixed the problem. After the color change she felt like she had a whole new car.