---
Classic Cars Built to Suit
You dream it - We'll find it and build it!
---
Be sure to check out our other restorations, home page, tech articles, and parts catalog
---
Hot Rods, Street Rods, Muscle Cars, Big Cars, Vintage, Customs, we can find almost anything.
Is This Your Dream car?
1966 Ford Mustang Convertible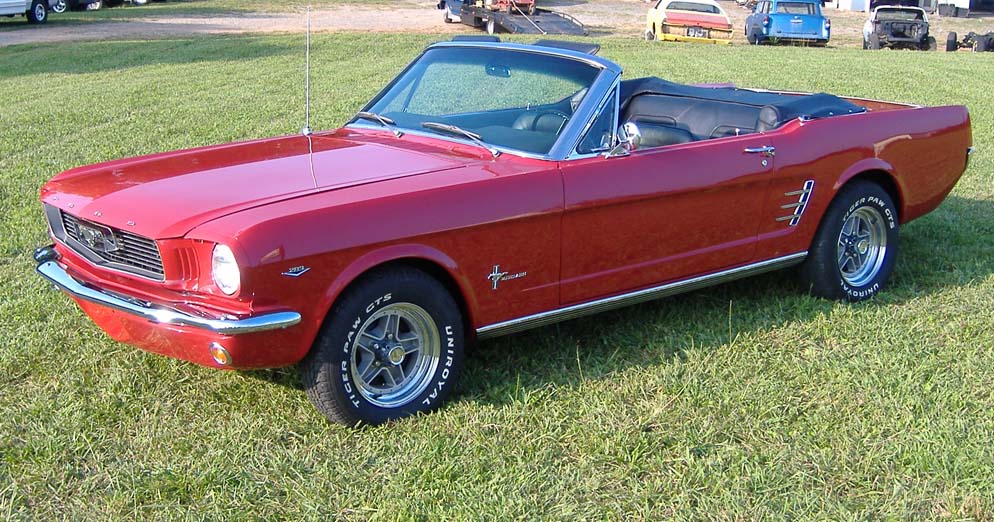 No matter what your answer....
...you've come to the right place. We believe everyone should drive around in a car that is designed to meet your needs, budget and dreams. Many people already own the car of their dreams, if so than we would be happy to help you restore it. Although this page is design to reach out to those that dream about a car not in their driveway.

Corbett's Auto would be happy to assist you in finding and building the perfect car. What is the perfect car? You tell us. We will listen. Just tell us what you want and we will find it and build it (we'll even fill it up with gas). You simply pick it up and wax it on the weekends.

What does it cost? This is the great part. You name the price. Yes, you heard right, tell us what you want to spend and we will try to make it happen. Now don't expect a Hemi - 'Cuda for $5000. But we will work with you a develop a plan to meet your needs and budget. Many time we can find and build a mechanically sound, visually appealing, daily driver for a price well within your budget. Imagine this your dream car: painted your favorite color, your choice of upholstery, CD player, engine custom built to suit your driving style, the list goes on and on and on...

As good as NEW only better! Why spend $30,000 - $60,000 on a new car that will only get lost in the parking lot at work. Stand out from the crowd.

How about this one?

1961 Ford F-100 Uni-Body

Or this one?....

1973 Dodge Charger Rally
You get the point. Don't just dream the dream, LIVE IT!
Contact us and we will make your dreams come true!